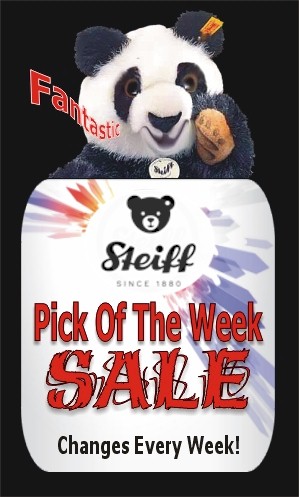 Steiff mohair
Teddy bear set Steiff Summer Festival 2017
yellow/red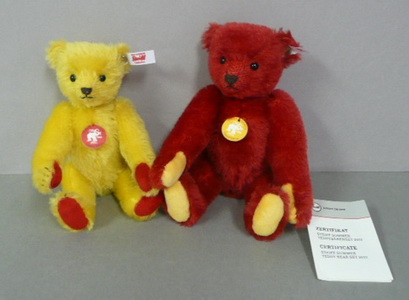 The Steiff Teddy bear set Steiff Summer Festival 2017, are limited to 500 pieces, are 5-way jointed, red bear is 20 cm (7.75 inch) and yellow bear 18 cm (7 inch) in size and are exclusively sold at the festival. While the material is classical and traditional, the design is very modern: the Steiff Summer Teddy bears are made of finest yellow and red colored mohair. The paws of the bears are made in the same color as the color of the other bear, so the yellow bear has red paws and the red bear has yellow paws. The set comes in a box and has a certificate of authenticity.


EAN 674594
Sale price: US $ 159.20 / Euro 159,20

Normal price: US $ 199.00 / Euro 199,00


No Free Shipping on this item.

Orders must be placed by phone and/or email
Call: 800-559-4585
Email: info@bearattack.com