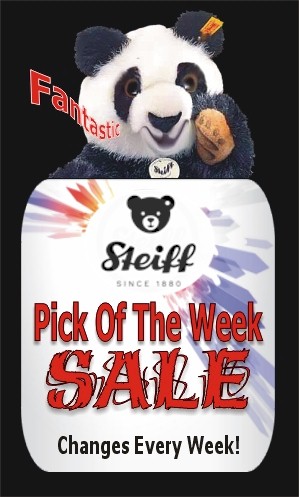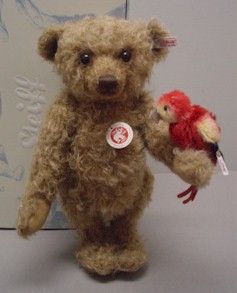 Steiff mohair
Alexander Teddy bear
mottled brown


The Alexander Teddy bear, is 34 cm (13.5 inch) in size, 5-way jointed, made from mottled brown mohair and is limited to 1500 pieces. He is named for Alexander von Humboldt, a Prussian scientist whose work on botanical geography laid the foundation for the field of biogeography. Humboldt explored Latin America thoroughly and published extensive volumes about his study over 21 years. The Alexander bear is made of a new mohair blend material, used for the first time for this bear. On Alexander´s paw, an intricately made parrot sits proudly - made of mohair and wool felt with extensive airbrushing. This Teddy pays tribute to a true pioneer in the exploration of one of the world´s greatest Jungles. He comes in a box with certificate of authenticity.
EAN 034978
Sale price: US $ 256.00 / Euro 191,20
Normal price: US $ 320.00 / Euro 239,00
No Free Shipping on this item.
Orders must be placed by phone and/or email
Call: 800-559-4585
Email: info@bearattack.com