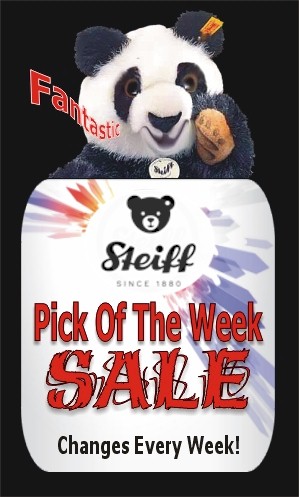 Steiff mohair
60th anniversary Miffy (Nijntje) keyring
white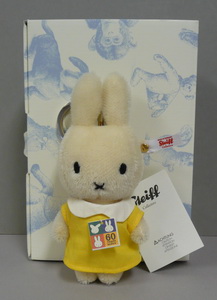 60th anniversary Miffy (Nijntje) keyring, is 12 cm (4.75 inch) in size, 5-way jointed, made from white colored mohair and is limited to 2015 pieces. Miffy (Dutch: Nijntje) is a small female rabbit in a series of picture books drawn and written by Dutch artist Dick Bruna. The original Dutch name, Nijntje, is a shortening of the diminutive konijntje, "little rabbit". The first Miffy book was produced in 1955, and almost 30 others have followed. In total they have sold over 85 million copies, and led to two separate television series as well as items such as clothes and toys featuring the character. A feature-length film, Miffy the Movie, was released in 2012. Miffy comes in a box with certificate of authenticity.


EAN 354748
Sale price: US $ 100.00 / Euro 79,92

Normal price: US $ 125.00 / Euro 99,90


No Free Shipping on this item.

Orders must be placed by phone and/or email
Call: 800-559-4585
Email: info@bearattack.com