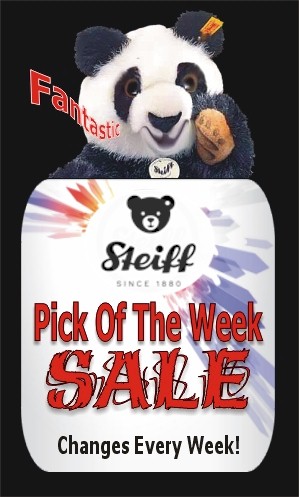 Steiff mohair
Mini Petsy Teddy bear
brown tipped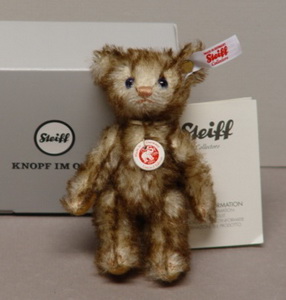 Mini Petsy Teddy bear, is 10 cm (4 inch) in size, 5-way jointed, made from brown tipped colored mohair and is limited to 1500 pieces. Baby bear Petsy hit the scene in 1928, his bright blue eyes and new facial expression establishing him as a top seller. Even so, Petsy only remained in the program for two years. Many years later in 1984, one of the first fully jointed soft and cuddly Teddy bears was also given the name of the 1920s star. Last year, a replica of the 1928 Petsy was recreated in his original size and design. This new miniature Petsy looks like this replica's little brother. He comes with a coat of finest brown-tipped mohair and delicious blue eyes. Petsy comes in a box with certificate of authenticity.


EAN 006685
Sale price: US $ 78.40 / Euro 71,92

Normal price: US $ 98.00 / Euro 89,90


No Free Shipping on this item.

Orders must be placed by phone and/or email
Call: 800-559-4585
Email: info@bearattack.com