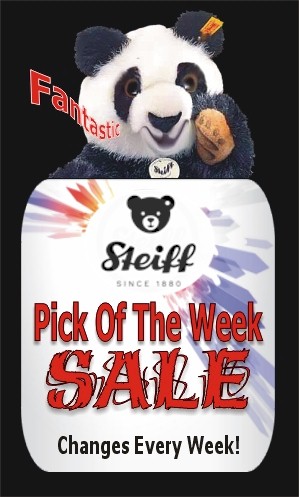 Steiff mohair
Mini Wicked Witch
green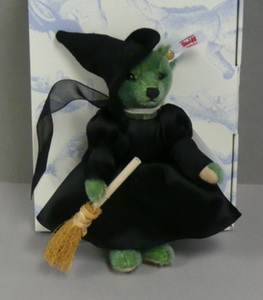 The mini Wicked Witch, is 14 cm (5.5 inch) in size, 5-way jointed, made from green colored mohair and is limited to 1939 pieces. "What are you going to do with my dog? Give him back to me!" "All in good time, my little pretty, all in good time." "Please, give me back my dog!" "Certainly, certainly..." With these famous lines it is conjured up one of the greatest antagonistic villains of all times: Wicked Witch of the West. Over the decades, audiences have grown to love this colorful character, making her second only to Dorothy in terms of popularity. As part of the hugely popular series which celebrated MGM's 1939 film classic "The Wizard of Oz", by far the most famous adaptation of L. Frank Baum's novel, this wonderful Wicked Witch who flies in the villainous footsteps of her predecessor is offered to all Oz fans. The mini Wicked Witch comes in a box with certificate of authenticity.


EAN 661860
Sale price: US $ 124.00 / Euro 135,20

Normal price: US $ 155.00 / Euro 169,00


No Free Shipping on this item.

Orders must be placed by phone and/or email
Call: 800-559-4585
Email: info@bearattack.com