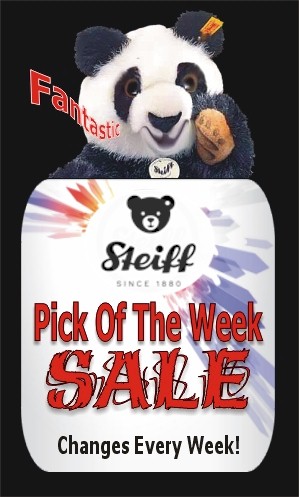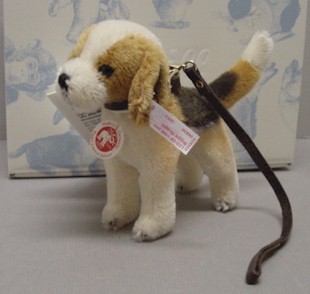 Steiff mohair
Biggie beagle
spotted beige/brown


Biggie beagle, is 12 cm (4.75 inch) in size, made from spotted beige/brown mohair, is 1-way jointed and is limited to 1500 pieces. Beagles have often been a favorite with aristocracy, especially in Britain. So itīs no surprise that this new Biggie Beagle was created as a companion to the Sir Edward Teddy bear. This remarkable dog is carefully painted using a time-consuming airbrush technique. Biggie wears a handmade leather collar and leash. He comes in a box with certificate of authenticity.
EAN 034824
Sale price: US $ 96.00 / Euro 71,20
Normal price: US $ 120.00 / Euro 89,00
No Free Shipping on this item.
Orders must be placed by phone and/or email
Call: 800-559-4585
Email: info@bearattack.com