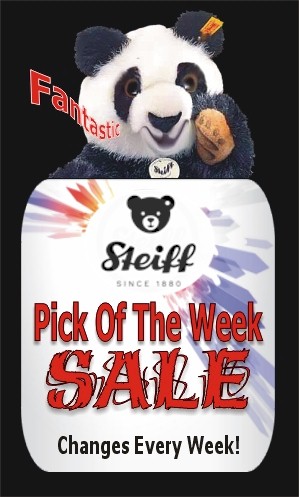 Steiff mohair
Till Eulenspiegel Teddy bear
cinnamon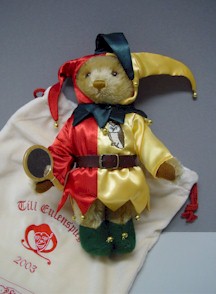 Till Eulenspiegel Teddy bear is 28 cm (11 inch) in size, made out of a cinnamon-colored mohair and limited to 1500 pieces. He is wearing a jester's costume of red, yellow and green satin with green felt boots. His outfit is decorated with gold-colored bells, embroidered with an owl and finished off with a brown belt. In his right paw, the Till Eulenspiegel Teddy bear is holding a wooden mirror. Comes in a bag with certificate of authenticity.


EAN 670626
Sale price: US $ 164.80 / Euro 143,20

Normal price: US $ 206.00 / Euro 179,00


No Free Shipping on this item.

Orders must be placed by phone and/or email
Call: 800-559-4585
Email: info@bearattack.com